It is a new year, and time for a fresh supply of Brush Broom for your household or business. Out with the old and in with the new. This article focuses on the variety of what we at St. Nick Brush Company have to offer. We thought that it would be a great idea to give a review of every product that we manufacture and sell.
Why do this? Figured that a new year brings a calendar full of every season. Brooms and brushes are usually categorized by what is fitting for that specific season. There are different tasks and cleaning duties concerning each time of year. For example, in the wintertime street brooms and fender brushes are popular. In the springtime, think Spring cleaning! This will include counter dusters and house brooms.
So, Summertime introduces the marine brush and the truck wash brush even the concrete brush and the driveway brush for delivering the best, smoothest concrete and blacktop surfaces. As for the fall season, perhaps acid brushes and garage brushes to tackle the nitty gritty on concrete surfaces that precede the snowiest of showers. Also, might as well also find the right kalsomine brush to finish some paint jobs before the cold weather.
In our previous blogs we have put a spotlight on a certain brush or broom. In this blog, we want to describe everything that we carry. Curious about what each brush and broom have to offer? Let us tell you about their true intentions and how beneficial they to keeping up with lifestyle.
To stay organized, we will follow along with each brush and broom in alphabetical order: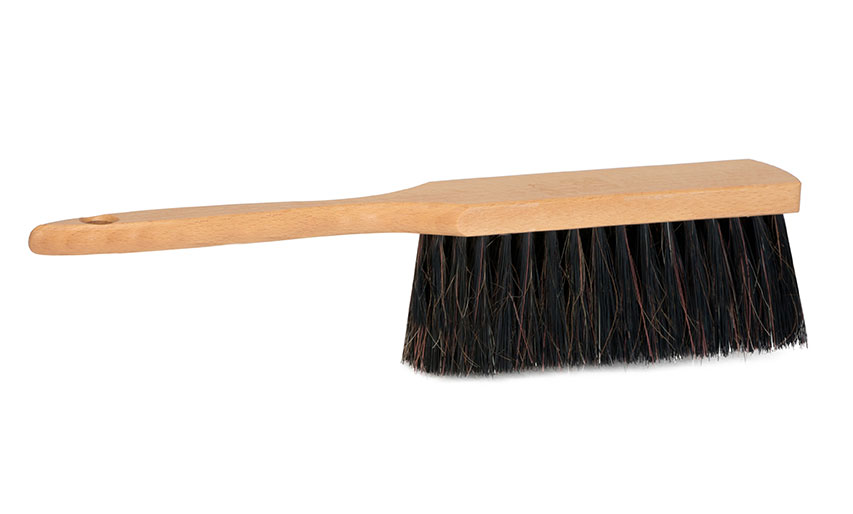 Acid Brushes:
These brushes are excellent for scrubbing concrete, cement and walls. The fibers are staple-set in a hardwood block with one tapered staff hole. It is obvious that these brushes with the special fibers can withstand rough surfaces and in addition wash away any substances, even those that are toxic.
Concrete Brush:
this is very self-explanatory. It is a one-of-a-kind brush and we are happy to supply it. For those tedious concrete jobs, this brush will deliver a guaranteed fine finish.
Counter Dusters:
these brushes can be used in stores, kitchens, basements, garages, and wood working shops. Fibers are staple-set in a lacquered hardwood handle. A hanging hole is pre-drilled for your convenience. As an indoor brush it is fit for all seasons and will make any countertop sparkling like brand new.
Deck Brush:
So, these brushes are extraordinary in tough scrubbing applications. Works well with liquids and any cleaning solution as it is chemical resistant. Use to completely clean up decks or any floor area that are outdoors or indoors. Durable and trustworthy. Palmyra bristles are the best for this intended use. Bristles are securely staple-set in a finished hardwood block and there are two tapered handle holes.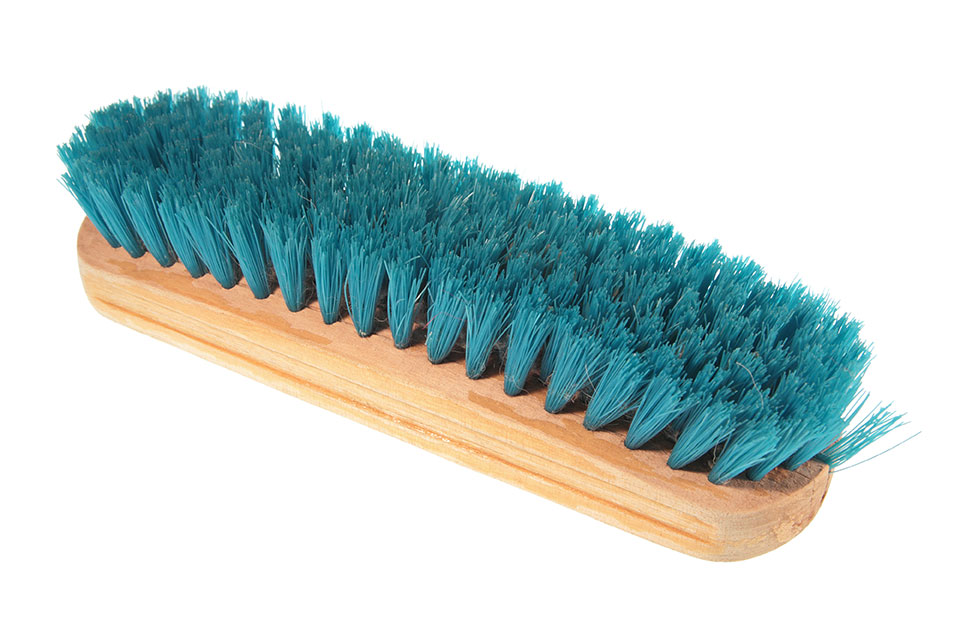 Driveway Brush:
for a specific purpose, that is to apply blacktop on driveways. Our driveway brushes do an amazing job at effectively applying blacktop and also smoothing it out to final perfection. These beautiful brushes have palmyra bristles and an inset squeegee.
Fender Brush:
for all of your vehicle detailing needs! As you guessed, it cleans your fender and also the well wheels. In our last blog, we emphasized the importance of having a fender brush on hand for the winter season. Clean up under the vehicle's hood. Might as well also wipe away snow off of every window, too.
A vehicle has many components that like to harbor mud. Driving around throughout all seasons, weather conditions, scary storms, there is inevitable build up that cannot be prevented. Take especially good care of your vehicle, not only for yourself but all your friendly passengers! For the tough jobs, opt for palmyra. For light and soft scrubbing, order tampico bristles.
Floor Sweeps:
without question, floor Brush Broom sweeps are our most popular type of brooms in our store.The variety of options available, these brooms cover many jobs from quick and simple to long and tedious. With this great broom, dirt, debris, and dust will meet their demise. With both basic and specialty designs to choose from, we guarantee that you will find your ideal broom. Our largest floor sweep size is 36" wide – this extended size is beneficial for huge floor spans such as factories, hospitals, restaurants, etc.
Garage Brush:
ready to rumble on all garage floors – and all garage floors are in desperate need of a heavy-duty deep cleaning. Pack with palmyra bristles, this Indian fiber is compatible with both wet and dry floors.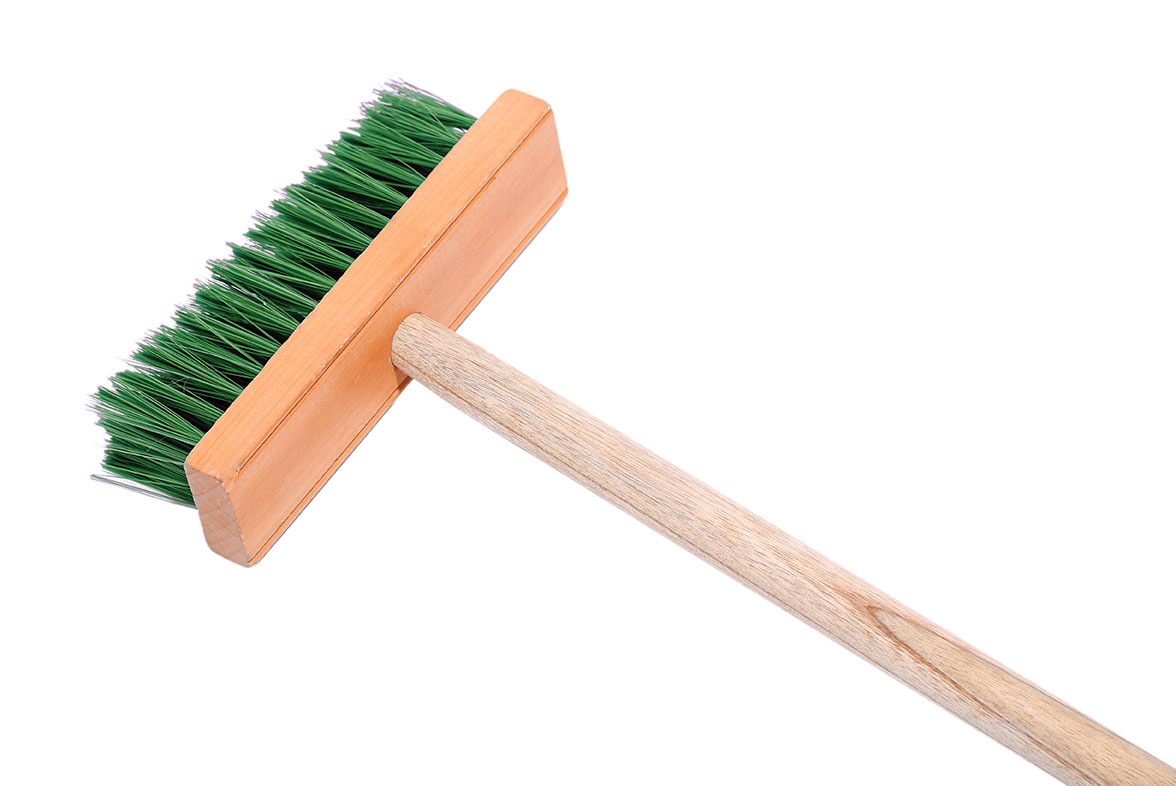 Hand Scrub:
pretty and petite, hand scrubs are the most fun brush we have got on hand. Think to utilize on countertops, appliances, shelves, windowsills, any small space, really. Each end of our hand scrub is point allowing more room to twist and turn around the corner. These deluxe scrubs contain many more fibers than the standard brush on the block.
House Broom:
also known as the "Fussy Sweeper" it is lightweight and easy to use. Qualified for not only every room in the house including basements and garages, but various small business spaces. If you have a business, this broom is easy to tuck away and will fit in on every floor. Excellent sweeping action on the most delicate of surfaces.
Kalsomine Brush:
for all indoor paint projects, this kalsomine brush is exactly what you need. Your walls will look spotless, seamless, so fresh with the help of this particular kalsomine brush. In addition to paint jobs, a kalsomine brush is use for wallpaper paste. This brush will guarantee wallpaper to stick on securely rather than curling up. Looking back at our previous blogs, we learn that kalsomine brushes are also great for whitewashing barns. Click link to the article "The Meaning of Whitewashing" at st. nick brush co. – Meaning of Whitewashing
Marine Brush:
for boats, campers, trucks, a marine brush will save the day. So, Have a pleasant time polishing your equipment in the summertime sunshine. Packed with crimped polypropylene, this strong synthetic fiber is lighter in weight than other plastic materials. It is resistant to oil solvents and detergents; it will not load, curl, or mat and does a great job sweeping stubborn dirt. Polypropylene will outlast ordinary fibers. Not for use with very hot solutions. Deck brushes are known to be the go-to for cleaning boats, but in this case, our marine brush is more compact and convenient.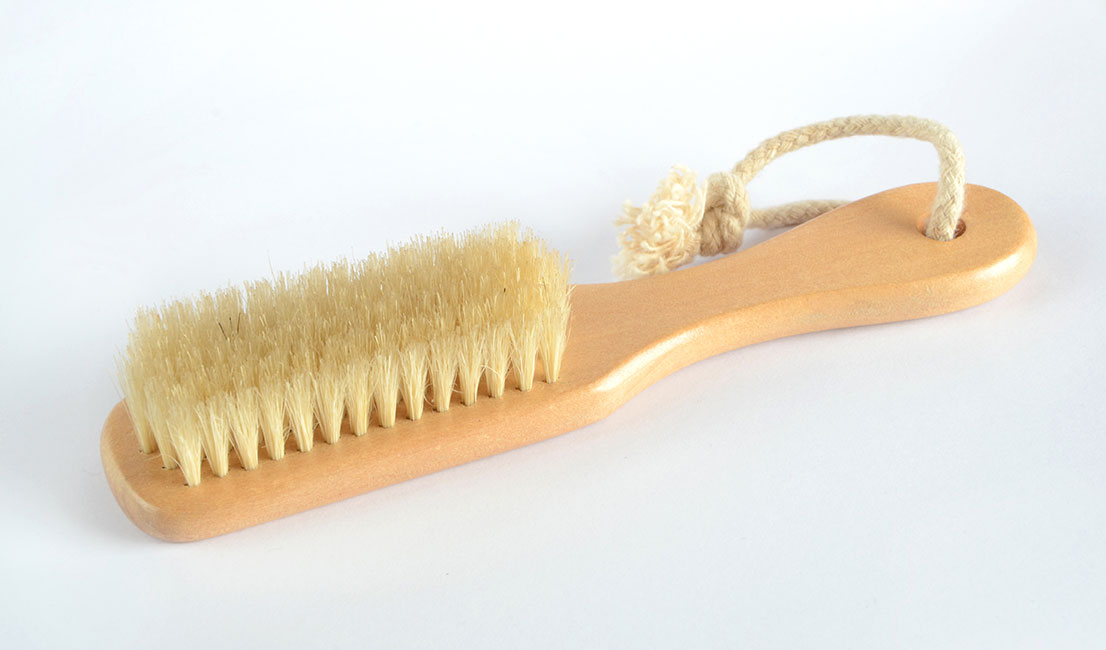 Roof Brushes are characterized by their durable nature and unique design which make it easy to apply heavy coatings to roofs. Tampico and poly fiber tufts are staple set. So, Knotted roof brushes are galvanized wire wound, nailed and glued into a hardwood block. Roof brushes have one tapered handle hole. They are a necessity for heavy coating applications on roofing jobs. We encourage anyone who is in the roofing business to invest in several of these specialty roof brushes.
Roof Brushes
Street Brush Broom are the heavy-duty sweeps use by maintenance workers, road crews, and farmers. They make great backyard brooms, moving snow, heavy debris, and leaves with ease. Palmyra and African Bass are natural fibers gain from palm trees. The St. Nick Brush is new to our line. It combines the economy of palmyra with the quality of African bass. For maintenance crews and farmer friendly – suitable for all weather conditions. Our street brooms are available in a range of sizes from 14" to 24"
So, Truck Wash Brushes have flagged fibers for gentle, efficient cleaning action. Fibers are staple set in a solid, smoothly sanded hardwood block. The soft plastic bumpers eliminate scratching. The hardwood block has one threaded angle hole. All truck wash brushes have a flow through hole. Economy Truck Wash Brushes have a thin block and no bumper.
For the visual, detailed eye to efficiently buff out scratches and detail vehicles. At only 10" in length, it is an easy grip and will make your vehicles look sparkling new.
The St. Nick Brush Broom Company proudly manufactures and supplies brushes and brooms for every household and any type of industry. With only using the highest quality pieces and parts, you will not be let down. Our talented designers and woodworkers build the greatest brooms and brushes in the nation.