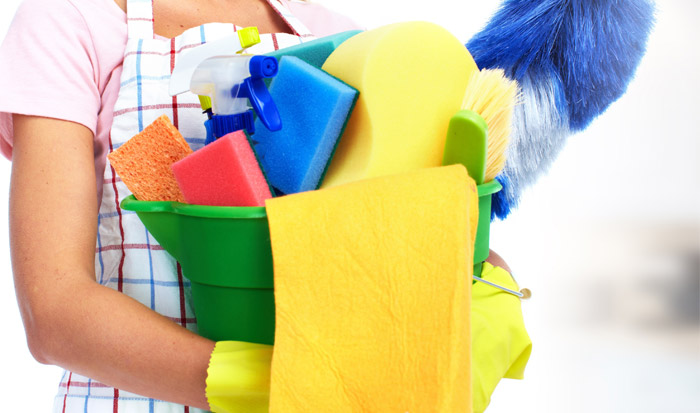 In order to properly take care of a home, one must consistently clean it with house broom. It is important to clean up a little bit on day-to-day basis. And, for this to happen, cleaning supplies, including solutions and tools are good to have in stock. Keep in mind that the cleaning supply area where you choose to keep cleaning supplies tidy must be clean as well. There is never an excuse for a mess.
So simple, yet so important, every household needs a trusted basic house broom with a long handle. House brooms offer bare floors to become clean once again. From spills to accidental droppings, dust and dirt, a house broom will sweep it all up. Make sure that the house broom has a long enough handle so that it makes the job much easier to get done. A long handle will branch out to expand into a greater area of circumference.
House broom
Searching for a house broom? Look no further. The St. Nick Brush Company is here to offer you our official house broom called the "Fussy Sweeper." This house broom is very lightweight, easy to handle and maneuver, to carry around from room to room. It can be used in endless applications such as in stores, kitchens, basements, garages, woodworking shops, factories, etc. For longevity, PVC fibers are staple set into a lacquered hardwood block for long life and superior fiber retention. These soft PVC fibers provide an excellent sweeping action on both tough and delicate surfaces.
Our house broom's handles are included in the price and the overall weight. All house brooms are bagged individually and packaged by the dozen to every shipping carton. This shows that our house broom is a nice option to buy in bulk for a larger company or establishment that needs regular cleaning. In reality, every type of area is in need of regular cleaning, but it all depends on if the job gets done, and if there is a broom on hand, it is much more likely that the job will get done. At St. Nick Brush Company, we provide our customers the highest, top tier quality house brooms and additional products at the best, most affordable pricing – especially for what is bought in bulk.
House brooms online
There are many house brooms found online and in home goods stores, but take it easy, sit back and give us a phone call to our sales representatives and we will gladly with all smiles, give you a fair quote what brooms or brushes that you aspire to order.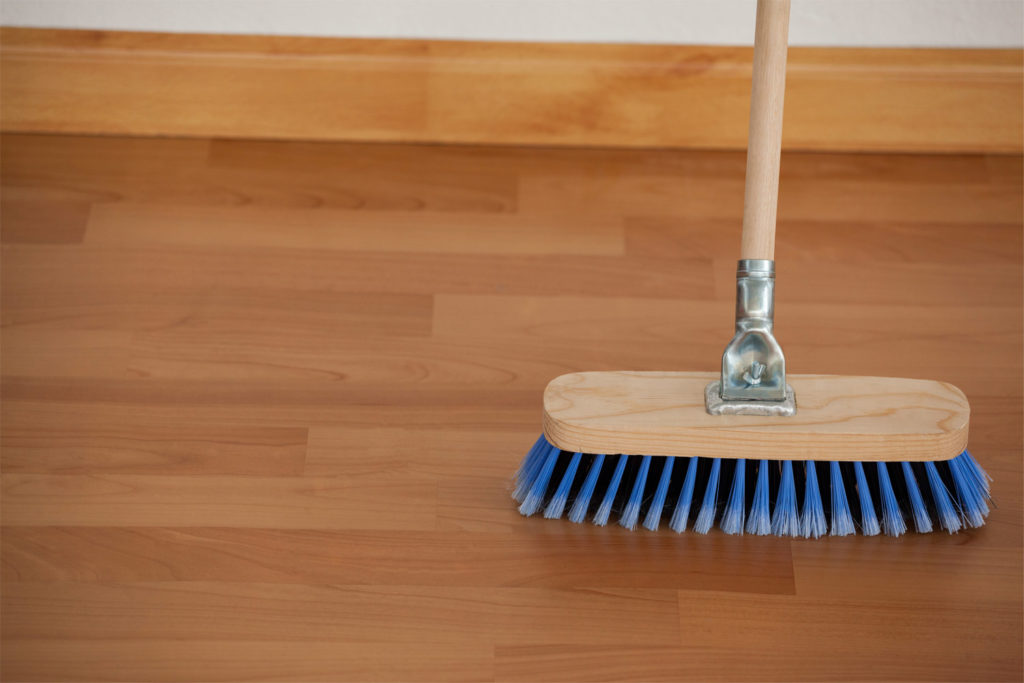 Each and every piece and part of our brooms are of unsurpassed quality. This includes the long rod-shaped handle, the wooden block and the fibers. This prime material makes the broom durable and long lasting. Why turn to anywhere else? The only place that you should be turning around are the dirty, dusty floors with our Fussy Sweeper house broom. Our broom is the ultimate candidate among all house brooms on the market.
Spend your money wisely
Whether you buy one or 100, you are spending your money wisely, on an affordable broom that will offer you so much. An immaculate lifestyle! If you own a business, we will be happy to deliver you a box of brooms in bulk. Depending on the size of your business, the amount of brooms needed will vary, of course. In the case of a large factory, there are many floors, doors, rooms, corners, areas, spots, that need a broom to cover a certain square footage of space. Instead of investing in one single broom for such a large area, over some time, that broom is going to get worn down with natural deterioration. Consider this wisely and figure out how many brooms you need according to the size of your house or business.
Every weekday, our professional sales team and dedicated craftsmen strive to market and manufacture the finest brush and broom products in the world. With each employee, our combined experience surpasses decades of creativity and hard work. We understand what needs need to be met and want to make a great difference in the world of cleaning and maintenance. We strongly believe that a cleaner world makes for a better world and we take pride in making that a reality. At St. Nick Brush we value all our customers, those who have been loyal to us for decades, and those who are brand new, so everyone is equally valued. A sincere thank you to everyone who has done business with us, and we hope to continue to meet your needs so that our friendship will last a lifetime.