Hot American summertime parties are the best and we are happy to share theme ideas that will create an unforgettable event. There are various summertime party themes, and most of them include outdoor plans that involve the most important component: family and friends. Continuing along, we provided a list of traditional and unique summertime party themes:

Beach Party
Most people love to have a beach party in the summertime since it gets super sunny and hot.  Now is the time for a refreshing wade in the deep blue waves. It only requires a parking fee when travelers want to enjoy a beach party with their family and friends. If you live near a beach or have a family or friend who does, you are in luck. On the sandy beach you could setup a bonfire, hang out at the picnic tables and have a barbeque. Drinks and beverages also add fun to the party to make the best of the experience. Some people even enjoy beach volleyball for some activity.

Backyard BBQ Party
Backyard BBQ party is also one of the best American summertime party plans where a host arranges a classic BBQ party and friends join to share food and have some chit chat. This plan is easy for all to join, for bonding time, comfort and cheer among everyone. Decoration and arrangements make the backyard a lot more fun to spruce up the backyard BBQ party.
Backyard Dinner Party
A backyard dinner party could include an assortment of family and friends to share a meal together, engage in the latest gossip or current events and to enjoy drinks while relaxing in the summer weather. This party includes beautiful lighting, candles and other decorations that add a great touch of ambiance, leaving a cool impression on everyone. Dinner is served on plates to all the members of the party, to equally delight in and savor.

Island Luau
A luau party is an exciting party plan in which the attendees can have a lot of fun dressing up as if they were dancing hula in Hawaii. Everyone gets into a simple costume without having to spend too much time and money on the outfit. May it be a tropical shirt, a straw hat or a flower necklace, it is affordable. This theme decorations include fake palm trees, big tropical flowers, tiki torches, a bonfire, etc. A bar is also available for guests to enjoy their favorite mixed drink. Make a request to the bartenders for some sweet tropical drinks like pina coladas, margaritas and more. Exotic dishes served include plantains, pineapples, and a pig roast.
Backyard Movie Night
A backyard movie night spent with your friends or family at nighttime is a great way to bond, sit back and relax and get cozy together. Such a plan adds fun and entertainment with the right people and movies that are of course agreed on! Adding in popcorn, soft drinks, candies, and additional treats make it an even more pleasant night. Instead dealing with the stress of having to round everyone up, drive and wait in line at the movie theatre, you can enjoy a beautiful summer night with your favorite films in the comfort of your own home.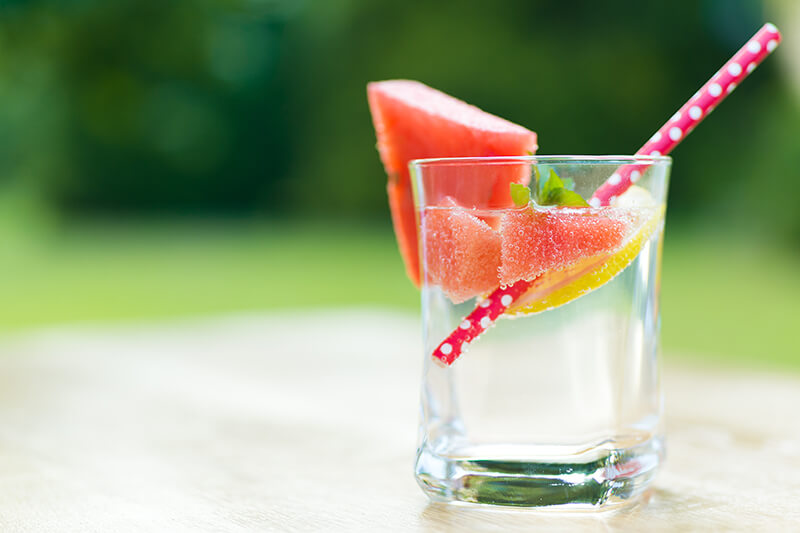 Tex-Mex Summer Fiesta
For this summertime party, grab the ingredients for margaritas and tacos to prepare for your Tex-Mex backyard blast. This event consolidates Western and Mexican holiday party components for one extraordinary festival. It includes colorful and culturally influenced paper flowers, desert plants such as cactuses, piñatas and Mexican tablecloths for this stylistic theme. Nacho bar is also an option full of variety. Also why not set up a margarita station to top it all off for a great Tex-Mex party!

Lemonade Party
During a hot summertime afternoon or evening, fresh drinks like lemonade or margaritas can help to refresh the guests and calm down the temperatures. At this party focused on refreshing drinks, it gets interesting because both lemonades and margaritas come in a variety of colors and flavors. Beat the heat with fresh drinks and lemonade-inspired treats in a summertime themed party. Such a party includes bright yellow décor for all the drink bars and tables.
S'mores or Campfire Party
One of another American summertime party plan involves campfires and s'mores. It is a cost-friendly theme party that is enjoyed to the fullest while maintaining a budget. All that is needed is a campfire, ingredients for s'mores, and some tools so you can keep a distance from the dangerous flames! Adults and kids both love this party plan together because it is both delicious and entertaining.

Water-Park Themed Party
Summertime has hot weather, which signals the opening of water parks that help to cool off the heat. Water parks are a source of endless summer fun. For a super party, you can either buy a ticket to a local waterpark or instead set up sprinklers and pools in the comfort of your own backyard. Time to sip on some refreshing drinks and swim in the pool to release the heat.

Summer Olympics
Another great summertime party theme is to throw an Olympic showdown. At this party guests can interact with each other and enjoy different sports to make the best out of the summer season. This can involve team-ups for bicycle races, volleyball, soccer and such activities and sports for gatherings.

Backyard Brunch
A relaxing and easy party plan during summertime to host a backyard brunch. This can involve a tasty menu with a variety of options including both breakfast and lunch. You can stay simple, and you do not have to be too fancy – or if you insist – you can choose to elegantly plate the dishes. Another great option would be to set up a buffet where every individual can choose what he likes to eat, fruits, bagels, muffins, anything your guests desire!
At St. Nick Brush we wish you a fun filled summer season. With whatever party theme you choose, always make sure to include the basics: some food, drinks, games, music, good conversation and happy smiles.